Norfolk, NE— 11.2.2021— Bluestem Energy Solutions, a developer, owner, and operator of renewable energy generation projects, has announced that it is opening a new office in Norfolk, Nebraska. The location will be the third Bluestem office in the state of Nebraska, joining the headquarters in Omaha and a service center in Columbus.
The Omaha-based company chose Norfolk for its new office to better serve customers in the area. "Over the last nine years, we have built strong partnerships throughout the entire state," said Mitch Hyde, Bluestem's Director of Operations. "As we continue to expand and have operating projects in rural parts of the state, we felt it was important to have offices and staff in communities closer to our facilities."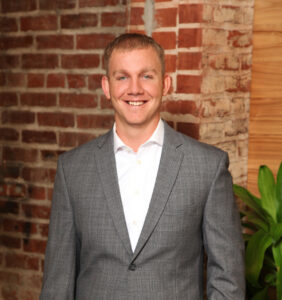 Northeast Nebraska, including Norfolk, has become a hub for the renewable energy industry. The new Bluestem office will allow the company to be closer to its operating facilities and allow in-person networking within the industry.
The Norfolk office will create three to five full-time jobs. As Bluestem's operating fleet expands across Nebraska, the company is experiencing a need for more employees and locations. According to the Bureau of Labor Statistics, jobs in wind and solar are some of the fastest-growing occupations in the country, growing twelve times as fast as the rest of the country.
The hiring pool in the Norfolk area is ideal for Bluestem's mission.  "Being located in Norfolk will allow us to recruit some of Nebraska's best and brightest due to Northeast Community College's strong wind technician program," said Hyde.
"I'm excited to see new business growth in Norfolk," said Mayor Josh Moenning, who also works as an energy advisor for Bluestem. "Renewable energy generation has helped grow our local economy and represents a growing opportunity in the marketplace. Welcoming entrepreneurial clean energy business like Bluestem helps solidify our area's reputation as an energy leader."
Hyde views the new office location as an excellent opportunity following his time working from the Omaha location. "Having grown up in Norfolk, it's extremely exciting for me to have the opportunity to come back home and raise my family. Norfolk has changed a lot since I grew up here and really seems to have a vibrant vision for its future. It is the ideal location for Bluestem to continue its growth in the state and to contribute to the quickly evolving renewable energy industry."
In the media: