Burt County Public Power District and Bluestem Energy Solutions introduce one of the first solar projects in the Midwest that features a Tesla Megapack, a utility-scale battery energy storage system.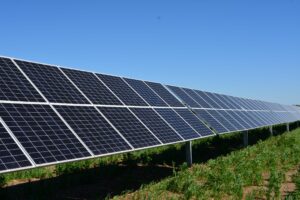 Tekamah, NE— 6/4/2021— Burt County Public Power District in partnership with Bluestem Energy Solutions has completed a project that features a 1.4 MWAC solar array and a 6 MWh Tesla Megapack battery storage system across two sites. The solar-plus-storage project is one of the first installations in the Midwest to feature the Tesla Megapack. The project is also the first solar and utility-scale battery storage system to be built in tandem in Nebraska.
Developed by Bluestem Energy Solutions and constructed by Boyd Jones Construction Company, the project is now operational in BCPPD'S service territory.
The solar-plus-storage project consists of a battery storage system and two solar array sites located in Burt and Dodge Counties, which will provide a tax boost to both counties. The battery storage systems will enable the interconnected, renewable energy facilities to become a dispatchable resource during peak hours.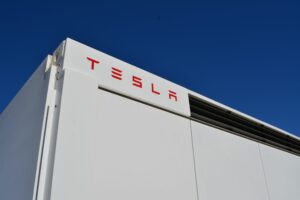 The Tesla Megapack is a utility-scale lithium-ion battery storage product installed by Boyd Jones Construction and manufactured at the Gigafactory in Sparks, Nevada. Megapacks store energy generated by intermittent renewable power sources, such as solar and wind.
BCPPD will experience financial value from the project through various load management activities. In addition to the savings to BCPPD, the project will also provide financial benefits to Burt and Dodge Counties through the Nebraska nameplate capacity tax.
"Burt County PPD is excited to continue our partnership with Bluestem during the operation of this solar project," said Jon Dockhorn, General Manager of BCPPD. "The projected savings and educational opportunities will benefit our customers for years."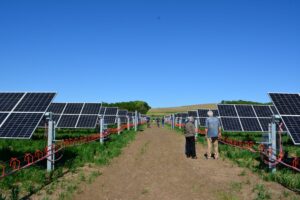 The solar-plus-storage project is partially funded through a grant from the Nebraska Environmental Trust. The Trust is funded by proceeds from the Nebraska Lottery and has awarded more than $349 million to conservation projects in Nebraska since 1994.
The solar fields will be sown with native grasses and flowers, which will provide a pollinator-friendly habitat. Yale's Center for Business and the Environment has published research showing that pollinator-friendly solar can boost nearby crop yields, reduce soil erosion, and increase the recharging of groundwater.
"This project is an important step, not only for Bluestem and Burt County Public Power, but for Nebraska in general," said Will Crane, Director of Project Management at Bluestem. "As more renewables come online, battery energy storage systems will play a key role in the continued deployment of renewable energy while providing increased reliability and cost savings."
Burt County Public Power District
In the media: